Click on images to view larger in new window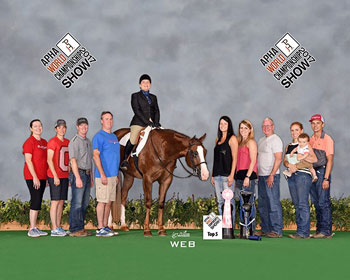 Lean Machine
2013 Gelding
CR Good Machine x Sexy Invitation
Over 100 hunter under saddle point
Top 5 Masters Jr Hunter under Saddle
First time shown in Green WP 8 points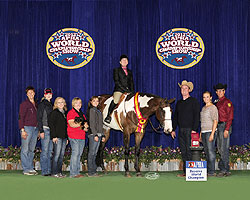 SOLD
His Assets are Frozen
by Frozen Assets
Reserve World Champion Masters Amateur Jr Hunter under Saddle
Thanks Gillespie Show Horses for your assistance.
Congratulations to Dr. Angela Caldwell of Arizona. Thanks to Sue Gilmore, trainers.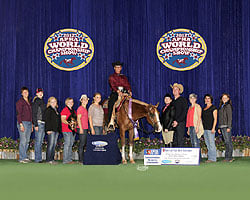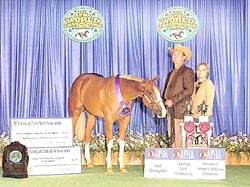 SOLD
Get the Sensation
Zippos Sensation x Sexy Invitation
Reserve World Champion Farnam $40,000 Western Pleasure Stakes
World or Reserve World Champion in every LLine Futurity as a yearling.
Winner of nearly $10,000 at the 2012 APHA World Show
Life Time Earnings over $20,000!
Thanks Gillespie Show Horses for your assistance.
Congratulations to Carlee Joy of North Carolina. Thanks to Wade and Carly Parks, trainers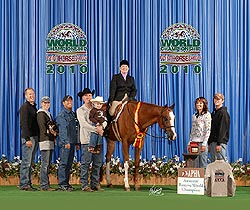 SOLD
Movin Out
By Zipman out of Tami Fay Ali
2011 3rd place Am Jr Masters HUS with Cindy Snapp
2010 Reserve World Champion Am Jr Masters HUS with Cindy Snapp
Over 100 HUS Points Superior HUS
Recently shown in Tunica, MS at large POR 27 in class and placed in top 3several times!
Click here to view video. (taken March 2012)
Congratulations to the Krug Family of Ill. Look for Johnny Krug in the irons. Thanks to Kat Zelnio Billys new trainer for helping with the sale. Best of Luck!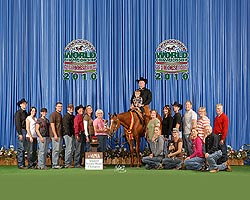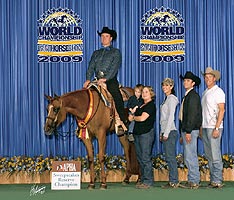 SOLD
Miss Hottie
2010 Reserve World Champion Am Jr Classic Western Pleasure
2009 Res World Champion Non Pro 2 yo WP
Over 200 Pleasure points
Multiple Futurity winner
Thanks to Jennifer Carter of North Carolina And the Gillespies for their putting this pair together!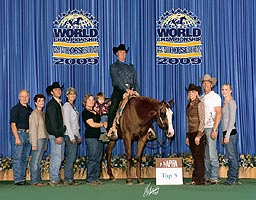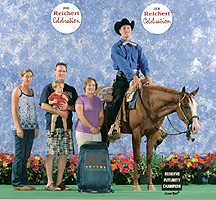 SOLD
Zipmister
"Sammy"
2006 Colt By Zipman out of Zip Bar Heart
Full Brother to Zipmiss (4 Time World or Reserve World Champion)
Currently 2nd in the nation in Classic Am WP with nearly 150 points
Leading the Nation in 3 yo WP with 76 points
Top 5 Classic AM WP at the 2009 World Show
Over $15,000 in Futurity Earnings.
Congratulations to Amber Fritcher-Tippet and trainer Heather Brower of Michigan


SOLD
Art Gallery
2005 gelding
By Arful Move
16'1" Hand and growing
First Time Shown Futurity Winner
Congratulations to Sonny and Hillary Yager of Iowa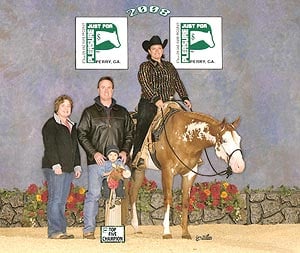 SOLD
Inside Man
2006 Gelding
4th at the SSA JFP Futurity
4th IPHC Futurity
Congratulations to Lisa DeEugenio from New Jersey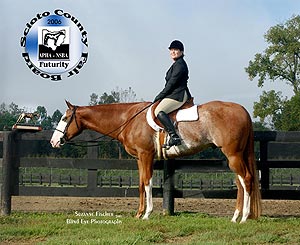 SOLD
Just Like A Man
Great All Around Horse
*Over 250 points.
Congratulations to the Eberpracher Family of Nebraska Good luck in the 13 and under Events.
Thanks to Sonny and Vallerie Yager in assisting in their purchase. Under the guidence of the Yagers.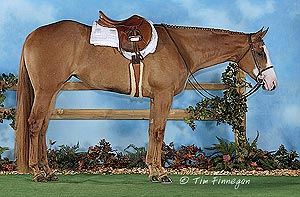 SOLD
Stride Right
Thanks to Wade Spell for helping us in this sale
Congratulations to New Owners The McGinn Family
Watch for this great team in 13 & under Hunter under Saddle at the BIG SHOWS!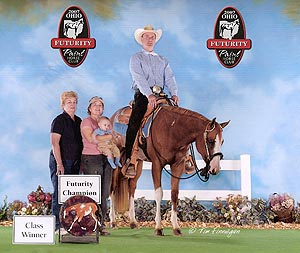 SOLD
The Middle Man
Winner of over $13000 in futurity money and 18 WP Points
NSBA Bronze Winner
Good luck to Loretta Berry and thanks to Bobbi Emmons for arranging this purchase. Under the guidance of Bobbi Emmons Show Horses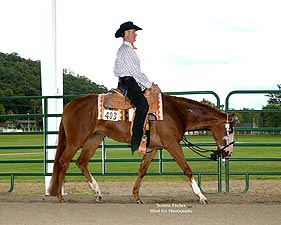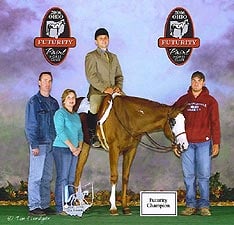 SOLD
Zip It To Ya
Winner of the:
2006 OPHC 2 Year Snaffle Bit Stakes
SSA Hunter under Saddle Futurity
Reserve SSA 2 year old Snaffle Bit Futurity
Reserve in the DPHC Breeders WP Futurity and HUS Futurity
Nearing Superior
Congratulations to The Staat Family of Bakersfield, Ca.
Good Luck to Trainer Bobbi Emmons and thanks for helping in the sale of this nice mare!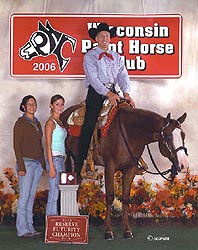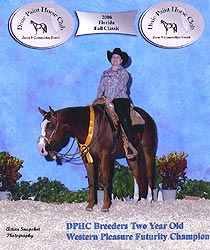 SOLD
Hold My Calls
by Zipman
Reserve Champion WPHC Open and SSA 2 Year Snaffle Bit Futurity
Reserve in the IPHC Non Pro Breeders WP Futurity and 3rd in the open
Reserve in the Missouri Breeder 2 year Old WP Futurity.
Winner of the DPHC Breeders WP Futurity with Cindy.
Reserve Circuit Campion in the Jr WP too
Nearing Superior
Congratulations to new owner Yvonne Robeson and Trainer Bobbi Emmons. Best of Luck!!! Enjoy!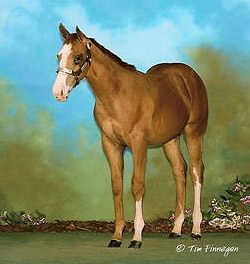 SOLD
A Real Zipman
2005 Colt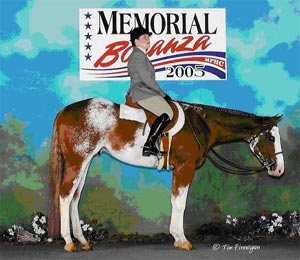 SOLD
Real Estate
2005 Reserve Champion 3 yr open color HUS at Reichert
ROM Jr and AM HUS.
Top 10 2005 World Show Jr Am HUD
Started in WP
Congratulations to the Criag Family of California good luck Melissa
with "Jake" in the HUS events and future all-around events. Look for Debbie
Donnelly in Jr HUS. Have fun!
SOLD
Cat Nip Zip
by Zipman
Two year old Futurity Horse
Look for her with Ty Sauder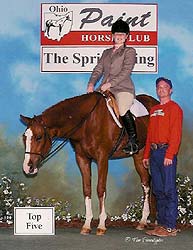 SOLD
Cowboy Zip
2002 gelding by Zipman
3rd Iowa Breeders Non Pro Western Pleasure Futurity
New Owners the Burnett Family Thanks to Eric and Michelle Donahue best of luck!
Watch for them in open and 3 year old events!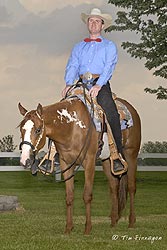 SOLD
Zippychick
2002 mare by Zipman
New owner Monya Kolascz Good Luck at The University of Findlay and the 05 show season!
Watch for Zippychick with Monya in Amateur and 3 year old events this year.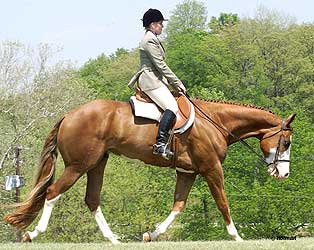 SOLD
QB Not Once But Twice
2000 gelding
New owner Rachellle Kubee already winning in Michigan good luck!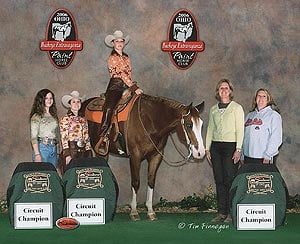 SOLD
Scooterman
2002 gelding by Zipman
New owners the Weber Family
Already a 2 X Top 10 World Show Horse
Under the guidance of Chris and Debby Arnold
SOLD
Spotted by a Man
by Zipman and a QH Swift Solo mare
Sold to Bauer Gooding Show Horses
Watch for this gorgeous filly with Garth Gooding in 2006!
Tim & Cindy Snapp
11500 Ballentine Pike
New Carlisle, Ohio 45344
937-857-9538
937-857-9561 Fax
937-308-1611 cell
Email